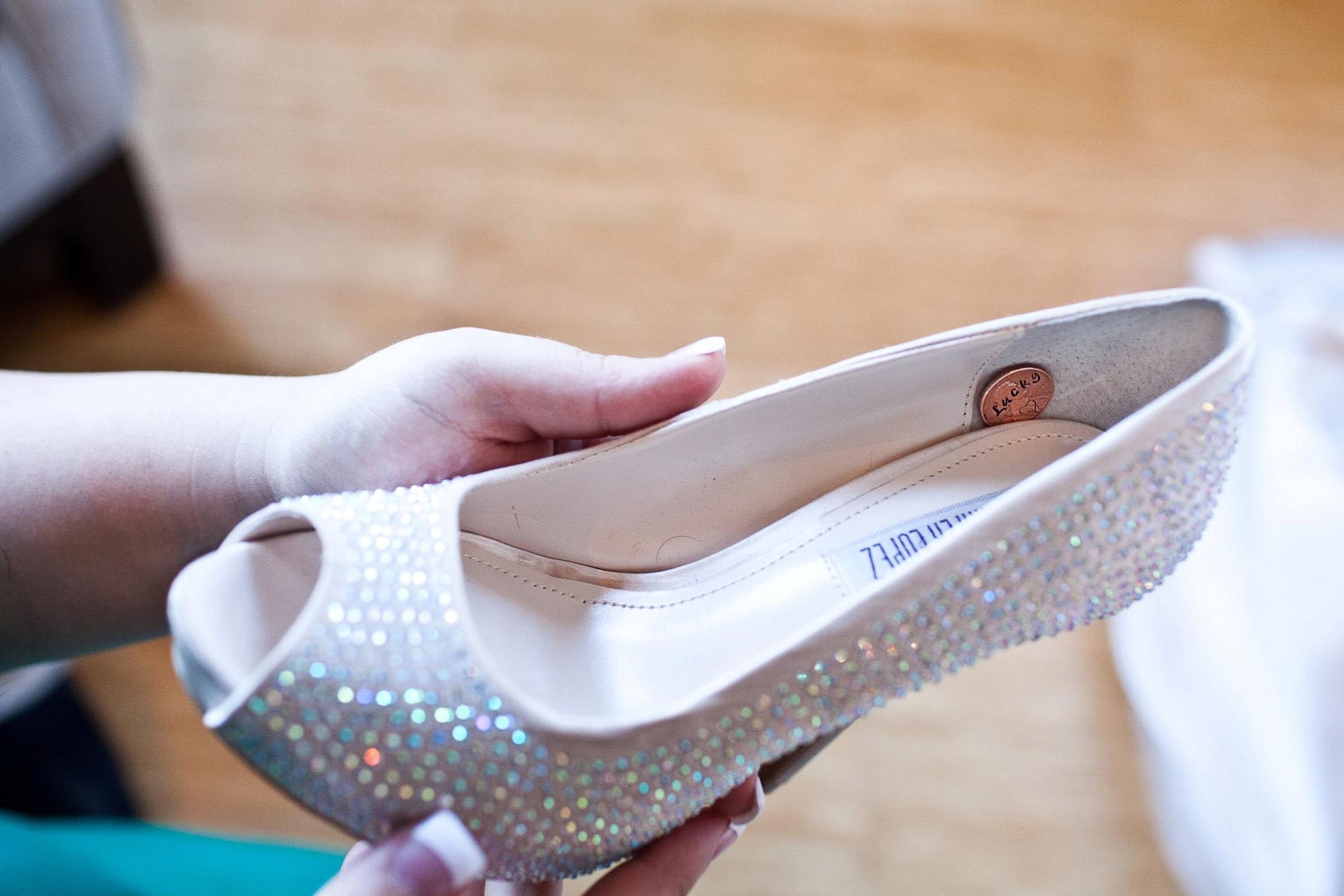 A penny in your shoe on your wedding day brings good luck! We all have heard of this tradition, but where did it come from? It is actually the end of a rhyme that you know very well… something old, something new, something borrowed, something blue, and a sixpence in her shoe. For some reason, the end of the rhyme seems to have been dropped off as of late. The sixpence or penny is supposed to bring prosperity to the bride.
Traditionally, the bride's father is supposed to be the one that puts the penny in the shoe. I think it makes for a great photo op too!
If you can't stand the idea of a penny rolling around in your shoe, you can just tape it to the bottom, in the arch so you aren't walking on it.
There are also lots of fun things that you can do with the penny after your big day!
Will you be wearing a penny in (or on) your shoe on your wedding day?
About us:
The Georgetown Event Center, located outside of Austin in Georgetown, TX, is the perfect place to have your wedding reception! It allows you to be as creative with your wedding as you want and is available at a fraction of the cost of other wedding venues. Learn more at www.GeorgetownEventCenter.com.